The Next Step
When we set out on this path our desire was to sidestep the relentless pace of the modern fashion industry, focussing instead on sustainable creation and the promotion of mindful consumption.
From inception we've felt a responsibility for the products we're putting into the world - a sad reality of our industry is that 90% of all shoes end up landfill, taking on average 30-40 years to decompose. Not something that sits well with us.
Our Takeback & Recycling Scheme is our first step towards offering our customers a more responsible way of retiring their end-of-life sneakers. Not (yet) truly circular, but a step in the right direction.
Organic Cotton Uppers & Laces
Partnering with friends at Little Yellow Bird and their innovative Circular Cotton initiative, the organic cotton canvas uppers and laces in our sneakers are stripped of eyelets and sent to be shredded and turned into a pulp which is then used to create new yarns for textile production, allowing the cotton to re-enter the production chain and live on in future garments, footwear and furniture.
Natural Rubber Outsoles
Separated from their uppers, the natural rubber soles and upper reinforcements (used in the heel & toe) are ground into rubber crumb alongside end-of-life tyres and then repurposed into roading asphalt, equestrian arenas and artificial sports turf.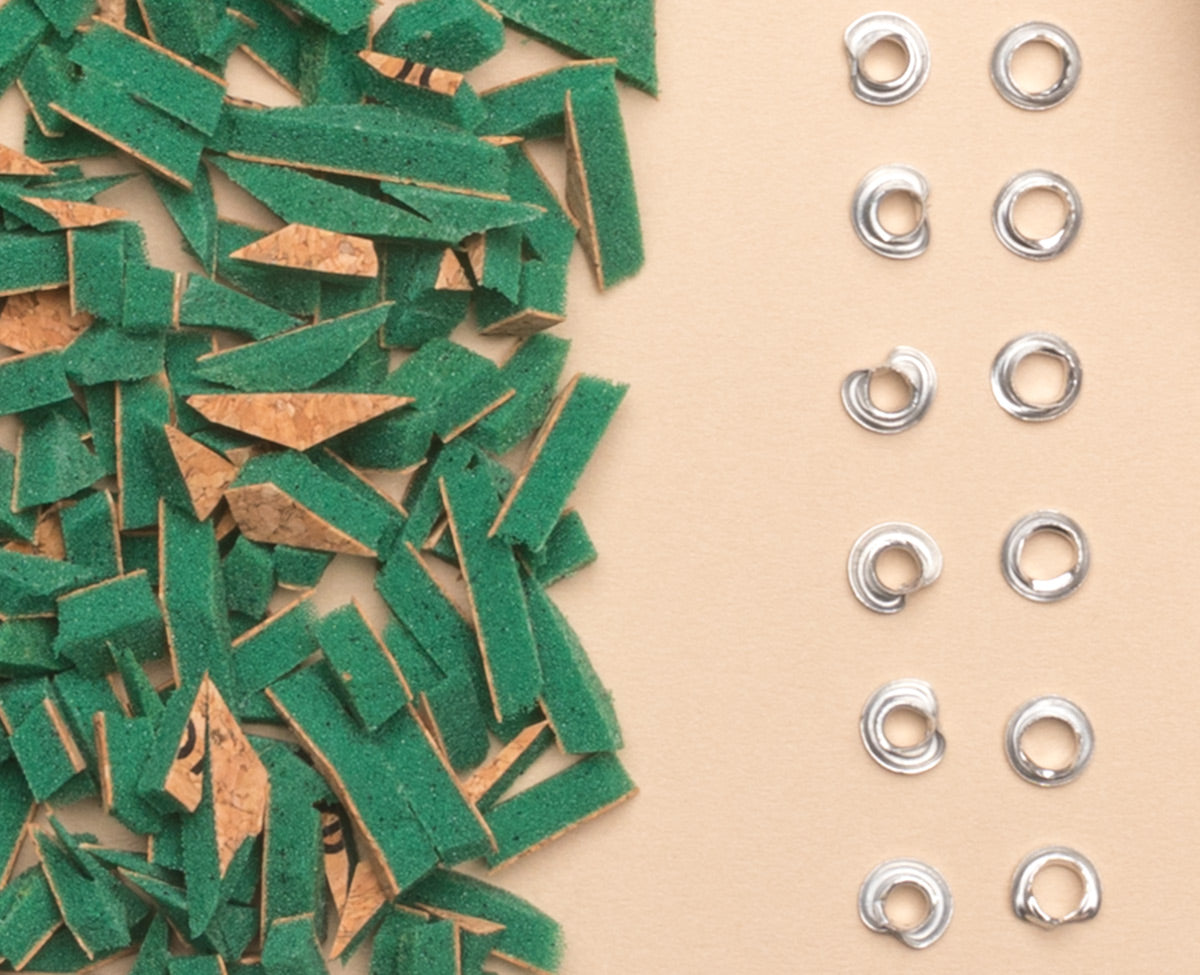 Insoles & Eyelets
Made from a combination of natural cork, castor bean oil and recycled rubber, the Bio-PU used in our OrthoLite® Eco™ insole foam is chipped and combined with other off-cuts and post-consumer PU foam into recycled carpet underlay, saving it from landfill. 

Aluminum eyelets are stripped from the uppers and reintroduced to the local recycling system.
How It Works
When your sneakers reach the end of their time with you, simply fill out our Takeback Form (here) and send them back to us, completing the circle. We'll do the hard work, separating out the individual components, and then send them on their way to be recycled or downcycled, saving them from landfill.
As a thank you, we'll email you a code to take 25% off your next purchase with us.
Something old makes way for something new and the cycle begins all over again.